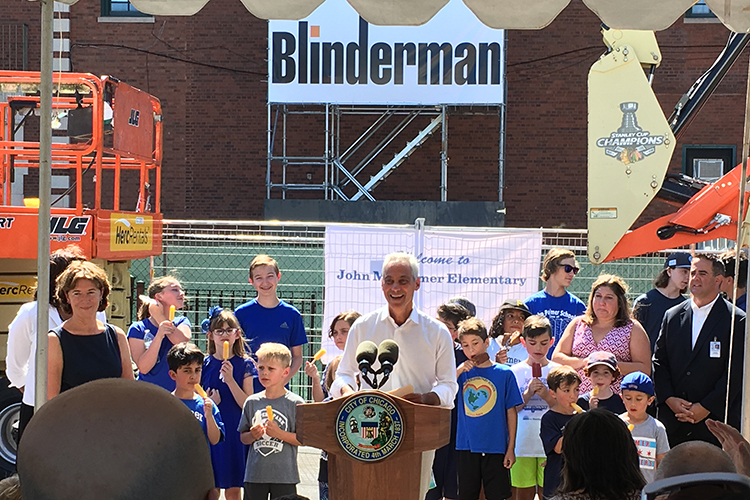 Extensive Renovations to Palmer Elementary School
07.9.18
Author: Steven Blinderman, PE
On Sunday, July 8, 2018, John M. Palmer Elementary School hosted a ceremony to announce the construction of a $20 million annex and a turf field, in addition to the $13 million in renovations to the school's main building which Blinderman is currently executing. The ceremony was attended by Mayor Rahm Emanuel, Alderwoman Margaret Laurino (39th Ward), Palmer principal, Jennifer Dixon, along with students and their families.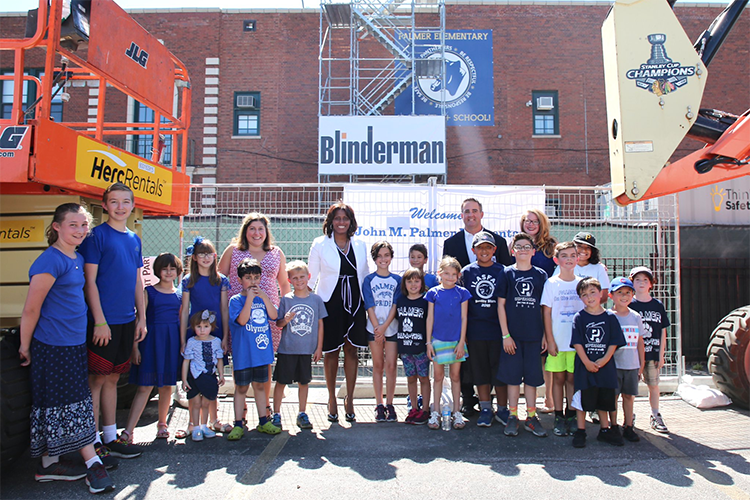 The ceremony acknowledged the academic achievements at Palmer, and also formally kicked off Blinderman's project - a complex renovation that includes extensive concrete repairs, roofing and masonry work.
For over 47 years, Blinderman Construction has worked together with Chicago Public Schools (CPS), and the Public Building Commission of Chicago (PBC), to improve the quality of Chicago educational facilities.